01.07.2015 Trip Advisor
We announce with pride that TripAdvisor has deemed worthy of the prestigious Certificate of Excellence in 2015.

18.12.2012 Aftenposten
Italian life in Gamblebyen.

16.11.12 New Menu.
Nice price, best quality.
25.07.12 Listen RadioMedOslo.
Now you can hear directly from our site Med Radio Oslo.
Photoalbum
Press Review
Reservation
Archive


In Italy there is a very popular beer, Peroni, produced for over 150 years.
Peroni beer is brewed with the original recipe, baptized by the founder as the "4 Ingredients": filtered water aqueduct, barley malt, spring planting, corn and national Hops "Saaz-Saaz."
With us you can taste it "on tap." How is served in taverns Italian from Piedmont to Sicily.



The
Tavern
is dedicated to the memory of
Roald Amundsen
and commander
Umberto Nobile
, the first men in history to reach the North Pole in May 1926. We were inspired by the traditional
italian tavern
that still survives today mainly in the southern part of the country, we have the dishes are served in a relaxed and informal, and where the prices are affordable.



This Taverna is a celebration of the theorem that Italians and norwegians, together, they can go to the moon! In 1926, flying over the North Pole with un'aereomobile designed and driven by an Italian, with the most famous explorer of all time, was just like going to the moon ... This and other stories, the new book by Dino Luglio. See the Tg2 review.
Buy it here

Oslo time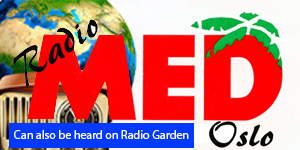 Norwegian Embassy Office in Italy

A.Mauriello